Welcome to ICCWS-2020
Cyberspace, a fifth generation warfare domain, has recently attracted attention of many developed and developing countries. The reports of government websites being hacked and sensitive data being stolen by foreign groups are not new anymore. It is noteworthy that effective cyber-attacks can cripple entire nation's infrastructure and damage our economy. Therefore, Cyber Security has been recognized as a global problem, transcending national boundaries. It is a rapidly growing challenge with new sophisticated zero-day attacks costing economies Billion of dollars annually. The scale of the problem, rapid advancement, and technical nature of cyber-attacks widens the Cyber Security skills gap. To create cyber security awareness and ensure knowledge spill over to the society, there is a dire need of a domain specific scientific platform in the region to provide a knowledge sharing venue for researchers, academicians and industry experts.
NEWS AND ANNOUNCEMENTS
The International Conference on Cyber Warfare and Security (ICCWS), will be held in Air University, Islamabad in 2020.
CALL FOR PAPERS
National Centre for Cyber Security (NCCS) at Air University Islamabad in technical co- sponsorship with IEEE Islamabad Section (R10) is going to organize a two-day event to invite researchers and cyber security practitioners across the world to share their research work and experiences related to the state-of-the-art and the emerging areas of cyber security. ICCWS-2020 will provide its participants an opportunity to learn, share and demonstrate their ideas, strategies, and policies pertaining to cyber security as well as dealing with the development, research and adaptation challenges related to cyber security domains. Prospective authors are invited to submit their original technical papers for presentation and publication at ICCWS 2020. Conference content will be submitted for inclusion into IEEE Xplore® as well as other Abstracting and Indexing (A&I) databases.
Download Call for Paper
The technical program includes two specialized tracks of cyber security research areas and application domains. For more information on other sessions being organized, go to the appropriate pages under the Registration Menu. In case of queries, please contact Conference TPC Chair, or TPC Co-Chairs.
CALL FOR THE INDUSTRY PROGRAM
ICCWS-2020 will also feature an attractive Lab-to-Market Event to showcase NCCS research, industrial exhibitions and a cyber security ideas competition aimed at industry practitioners, vendors, and local startups. The event is designed to provide opportunities for the practicing researchers and cyber security professionals to share and learn about the latest technology ideas, trends, and product innovations in the fields of cyber security and the associated industries while connecting with their peers and other prominent industry and business leaders.
Download Call for Proposal for Cyber Security Ideas Cup (to be provided soon)
PATRONS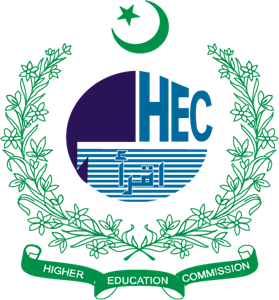 EXHIBITORS
to be updated soon